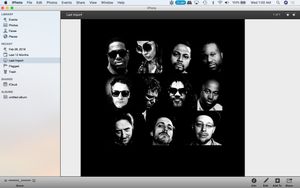 Our Story Our Mission
The soundtrack of a revolution is under construction and it's grounded on a foundation of Funk, Rock and Hip Hop.
The Funkin' Rock Rebellion is a band of politically informed socially active artists united against racism, inequality and oppression. The band is currently in production on its debut album titled, Narrative Disruption.
The Funkin' Rock Rebellion will release its 1st protest song titled "Into the Storm We March" written, composed and produced by Teo Lee, founder, curator, bass player, music director, educator and lead commentator.
Narrative Disruption is being written in real time with each song released at its completion. This work of social commentary is intended to provoke thought, elicit emotion, spark conversations and inspire action. 
The Funkin' Rock Rebellion is a community of artists across mediums motivated to speak out for civil rights and social justice.
This music is "sonic soul fuel for the resistance".